Our Business
Surveying Concerning P&I Insurance Matters
Investigation into the cause and/or extent of damage or loss of various kinds including the nature of an incident and/or fortuity which might be included within P&I insurance coverage. For example, damage to shore and/or fishing facilities, fatal/injury of a member of a ship's crew, stevedore, etc., wreck removal, searching for a lost anchor.
Troubleshooting to find solutions to difficult and complicated cases such as liquefaction of ore bulk cargo, detention of vessel by government etc., not only in Japan but also worldwide.
Oil Pollution: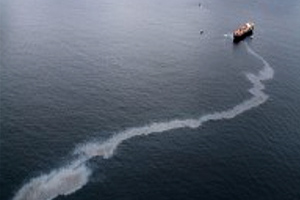 Investigating and reporting of damage caused by oil spilled onto the sea due to vessel-to-vessel contact, accidents during refueling, etc.
Wreck Removal: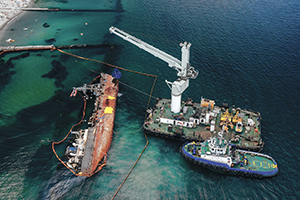 Investigating the vessel which encounters the accidents i.e., Collision, Grounding, Fire, Sinking etc. and considering the cause of the accident, moreover preparing a report. We also respond to accidents in the same way with regard to search and recovery operations for lost anchors.
Damage to Property: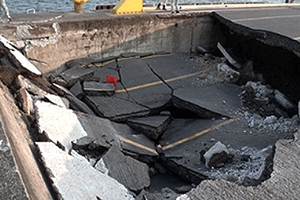 Investigating and reporting of damage caused by vessel contacted to onshore or offshore facilities (Buoy installed at sea, loading arms used for loading and discharging fluid cargo, fenders, fishing gear and other shore equipment, etc.).
Cargo Damage Survey
Ascertain the cause and extent of damage to domestic, import and/or export cargo.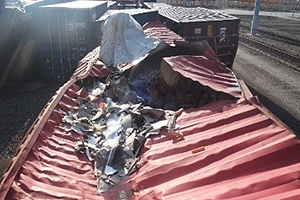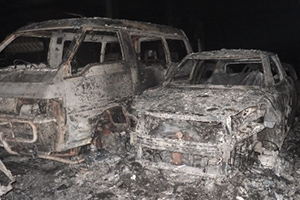 Hull and Machinery Survey
Survey any damage to the hull and/or machinery of a vessel resulting from a collision, grounding and/or engine trouble.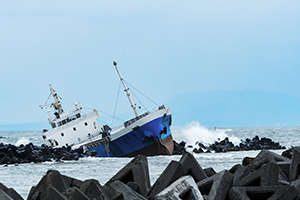 Pre-shipment Cargo Condition
Investigating and reporting of conditions of cargo and cargo packing before and after loading for shipping.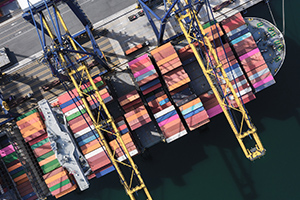 Projects completed
Fire Vessel in Philippine

Damage to quay caused by typhoon named "Hagibis" in 2019

Oil Pollution in Mauritius